« Back to BankrollMob Newsletter Archive
Please note: Sometimes our newsletters contain limited offers that may not be available at this time!
This newsletter was sent out on 31 March 2009.
Hi [fname],
Forgot your login?
IN THIS ISSUE:
NEW DESIGN AT BANKROLLMOB.COM


BRM design version 3 was launched today, this is our 2nd major design change since the launch back in 2007 and in our opinion, also the best! We're still tweaking it a bit in the corners to make it even better, but what it looks like today is pretty much what you will be seeing when you visit www.bankrollmob.com in the future.
So take your browser to
www.bankrollmob.com
and check out our new design, please leave a comment in the forum as well.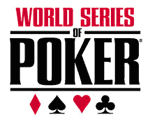 BankrollMob and PartyPoker is making it easier than ever for you to qualify for WSOP 2009. Travel to Las Vegas this summer for the adventure of a lifetime!

We're hosting 3 satellites with a $5+$1 buy-in (Sunday April 12th, 19th and 26th at 20:00 CET / 18:00 GMT), from which 15 players will qualify for the "BankrollMob WSOP Final" (May 2nd 20:00 CET / 18:00 GMT). The $5 buy-ins in each satellite will be added to the prizepool in each satellite and paid out to place 16th and below, per normal tournament payout structure. The winner of "BankrollMob WSOP Final" will get a package worth $12,000 consisting of:

* WSOP Main Event Buy-in ($10,000)
* 7 nights Accommodation
* $2,000 Spending Money

We're also adding $500 to the "BankrollMob WSOP Final" to be paid out per normal tournament structure to the players who does not qualify for the WSOP Package.

There will be HUGE overlay in these tournaments. You will not find a better chance for a WSOP ticket than this - sign up for Party Poker now so you don't miss out on the action!

For more information about our $12k WSOP package and how to participate, visist our website.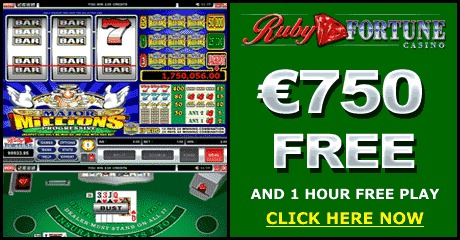 BingoDay is offering BankrollMob members a free $5 no deposit bonus and 200% up to $200 on your first deposit as well as 25% up to $100 on every additional deposit!

But that's not all...

Deposit £20 and win free fuel worth of £1200 !!

BingoDay got a fantastic credit-crunch busting promotion lined up for you! They're giving you chance to win free fuel worth £1200! We've all got places to be…so BingoDay's going to ease your fuel bill with £100 a month!! With the extra mileage covered, you could make that long journey to visit family or treat yourself to a weekend away...here's your chance to do all this and more, and the fuel is on BingoDay!!

All you need to do is make a £20 deposit between 1st - 30th April, and you will be automatically entered into the prize draw. It's that simple! The more deposits you make, the more entries you receive for the draw and the more chances to win the brilliant prize!! Plus you will be able to earn extra entries by bingoing on the "Money in the Tank" Pattern in Cloud Nine and no need to be active in chat when you win! So load up on tickets!!

Also this month BingoDay will be awarding prizes to runners-up as well - so even more chances to win!! The 2nd place winner receives £100BBs, 3rd place £50BBs, 4th - 7th place £25BBs and 8th - 10th place £10BBs. Deposit and play today to win fab fuel deal!!

Here's some of the headlines on what's going on in the poker world the past few days:
You are recieving this e-mail at [email] as part of your membership with one of our sites (BankrollMob)
.
To make sure that you receive all our e-mails, please add us to your list of trusted senders / address book.